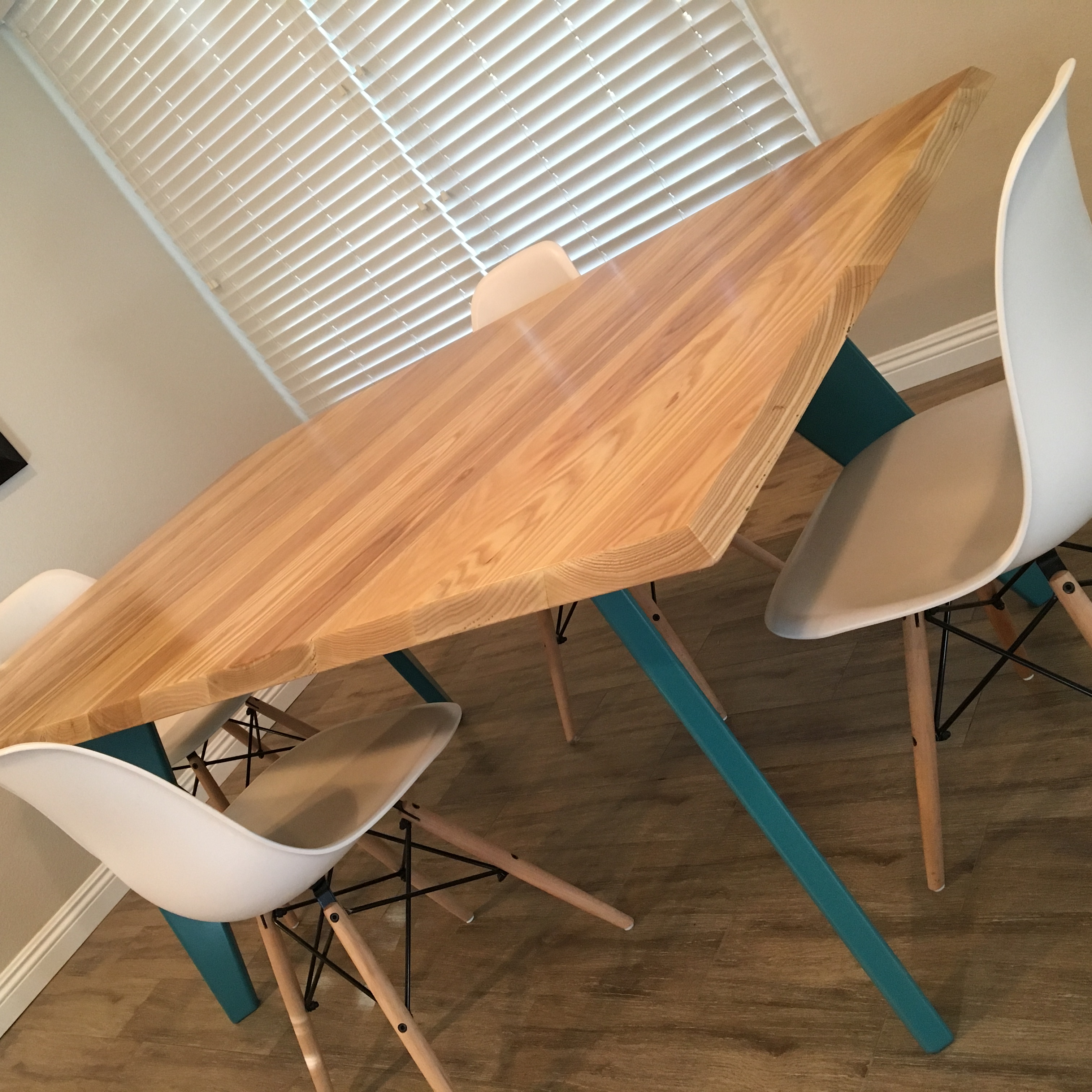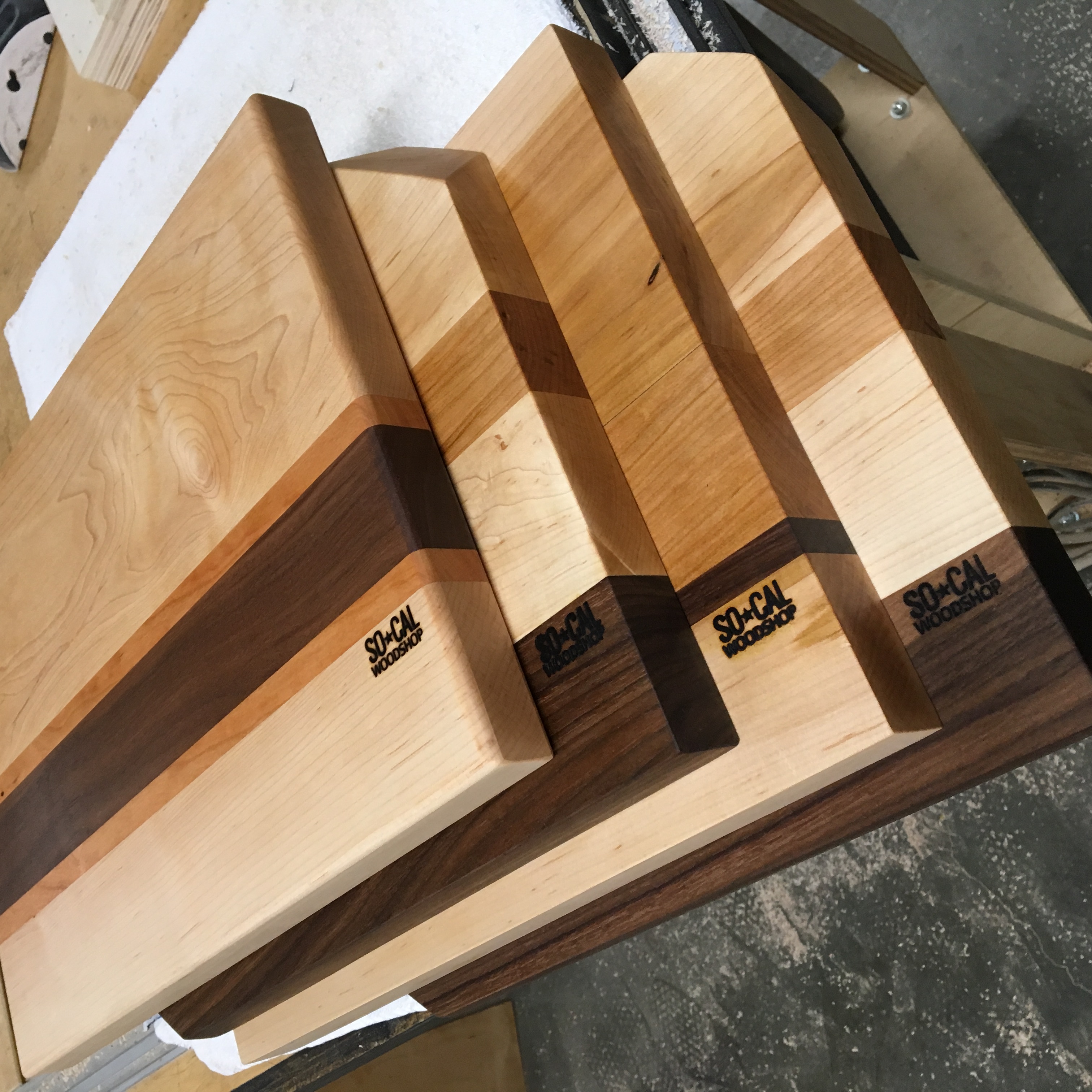 SoCal Woodshop is a club of woodworking enthusiasts who meet up on monthly basis to build projects, share ideas, experience and tools with each other. Our main goal is to further the craft of carpentry through sharing knowledge, experience, and skills in a friendly, community atmosphere.
In a major metropolis like Los Angeles, it seems it can be hard to connect with other woodworkers. In fact, they are few and far between. SoCal Woodshop began in July of 2014 when a few friends set out to rectify the situation and decided to start meeting up on a regular basis to talk shop and make sawdust. Josh Wade, Thomas Musser, Lars Gustavsson, Aaron Massey, and Pete Tagliere began to meet up once a month as SoCal Woodshop, and before long SCWS had its first order for a custom built farmhouse table. Within the year, SCWS had completed its first 6 custom built tables.
Through social media, SCWS has found an even larger community of woodworkers around the globe and has amassed a large following of friends and fans. SCWS has sent merchandise all over the United States and several other countries including England, Scotland, Canada, & Australia.
At SCWS, we love the challenge of pushing ourselves to build projects that are outside our comfort zone. That is only made possible by developing relationships with others in the woodworking community and sharing what we know and what we hope to learn.
Please enjoy our site and feel free to contact us and ask us any questions that you may have.
Meet the SoCal Woodshop Executive Members
It takes a team to keep SoCal Woodshop going! In addition to our many monthly members, SoCal Woodshop is led by these guys!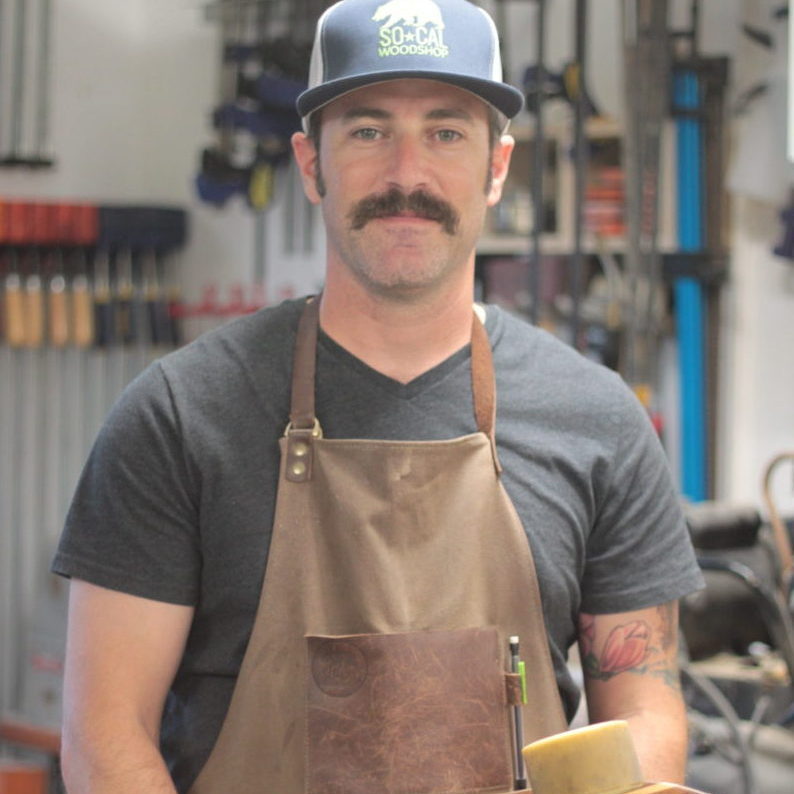 Pete Tagliere
Lip Sweater Aficionado & Club President
In addition to being able to grow an epic stache and being a talented woodworker, Pete Captains the ship and is also a full-time Los Angeles Firefighter.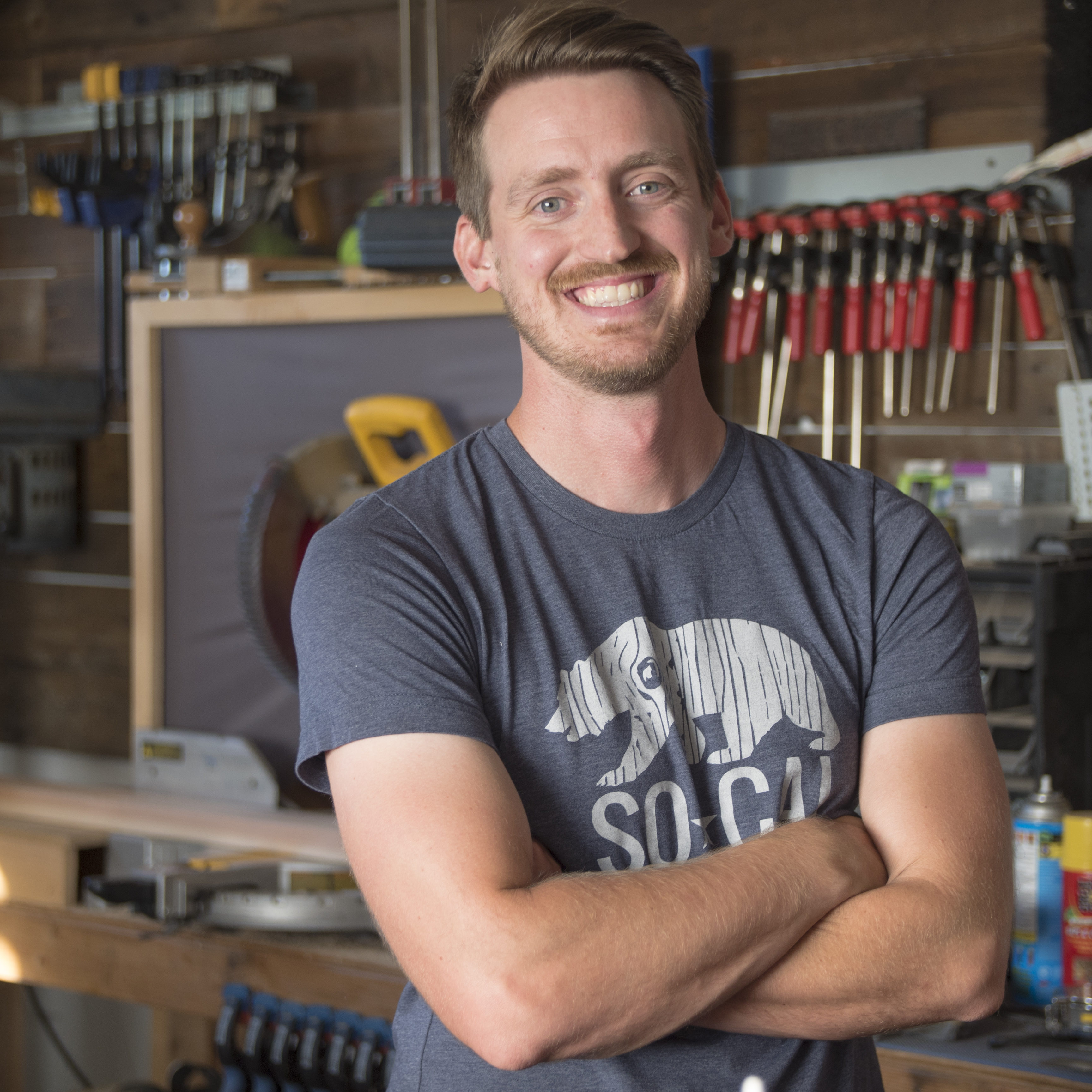 Aaron Massey
Chief Strategic & Creative Officer
Somebody has to build the digital presence & make the videos! That's where Aaron comes in. Aaron is a TV/Digital Media Executive Producer by trade and he has his own Home Improvement/ DIY website at www.mrfixitdiy.com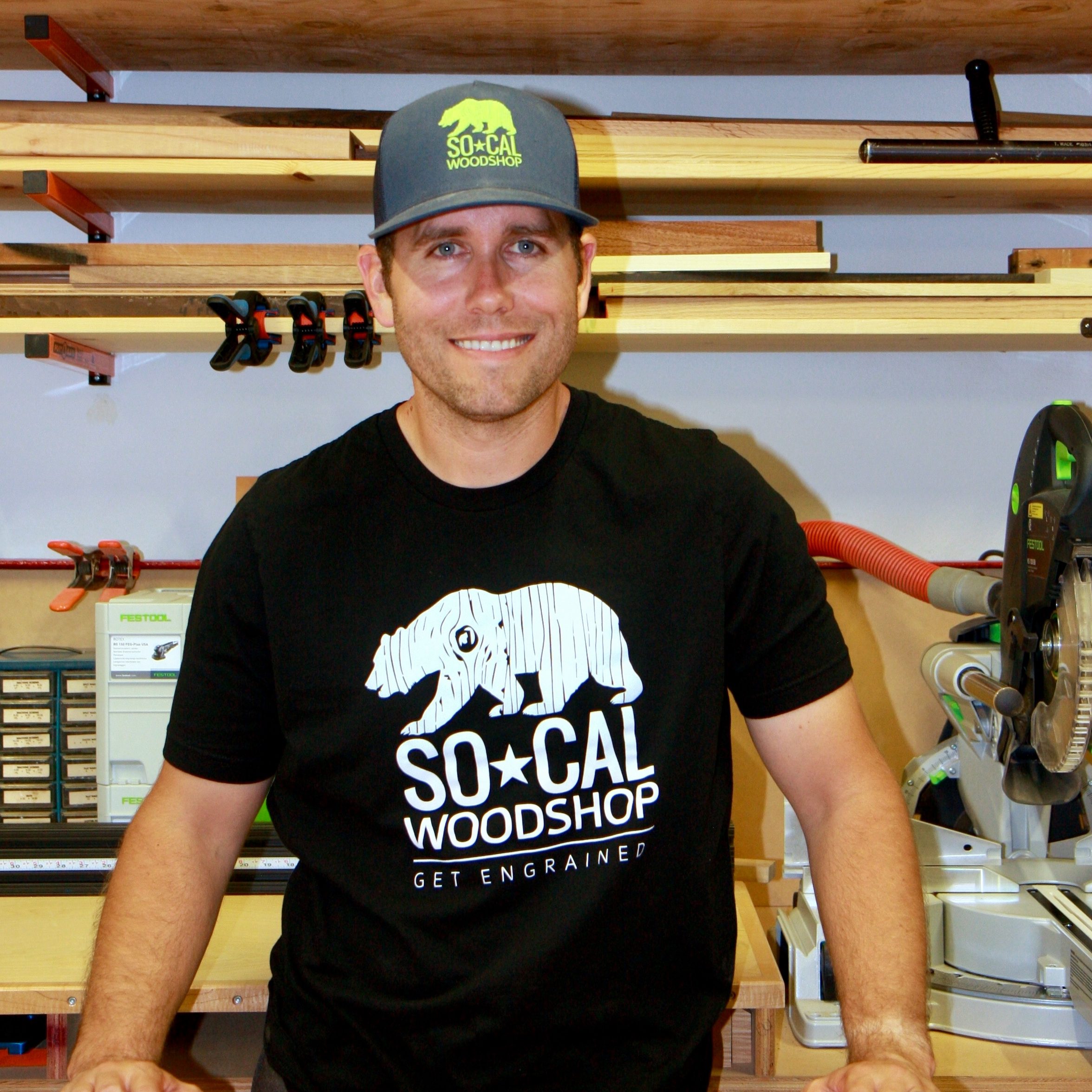 Josh Wade
Co-Founder & Vice President
Josh has the biggest planer in the group (not a euphemism) and is one of the founders of SoCal Woodshop. Josh is also a LAPD Officer.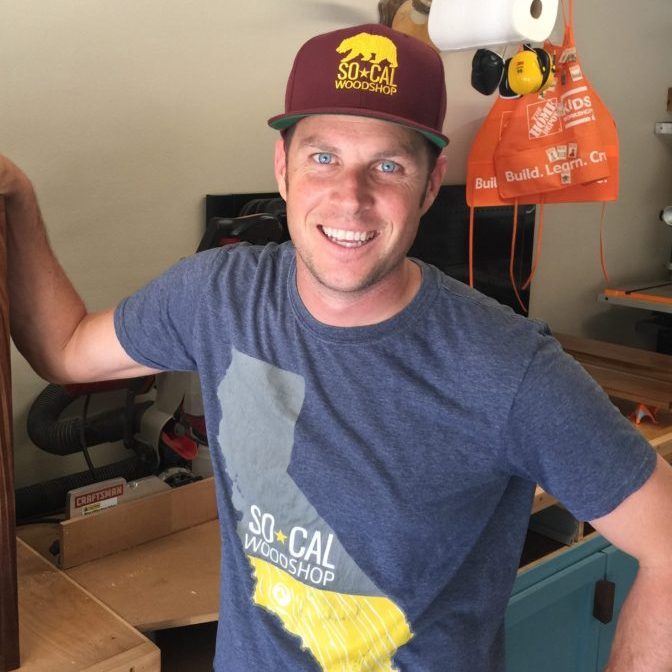 Thomas Musser
Thomas makes sure the club stays in operation and makes sure we pay our bills! When he's not counting pennies he's Josh's partner as an LAPD Officer.
Become an Honorary SoCal Woodshop Member!
Become an honorary SoCal Woodshop Member & never miss out on a build, project, merch, or special promotional offer. Join our mailing list today!